Portsmouth's Newest Wedding & Event Venue.
Downtown Portsmouth Waterfront
The Envio is downtown Portsmouth's newest wedding and event center. This third-floor venue is connected to the new AC Hotel Portsmouth Downtown Waterfront. The Envio can host up to 298 attendees in a 4,390 square foot ballroom divisible to three rooms.
Guests arrive at a pre-function area boasting floor-to-ceiling windows and a terrace offering views of the active seaport of Portsmouth and the Piscataqua River. Watch the bridges rise as the ships come and go while your guests marvel at the stylish space.
The Envio has assembled a talented team of culinary experts to offer a dynamic banquet menu for groups of any size. Corporate Chef, Ken Lingle, makes his mark in the Seacoast area once again.
Seacoast Weddings
Downtown Portsmouth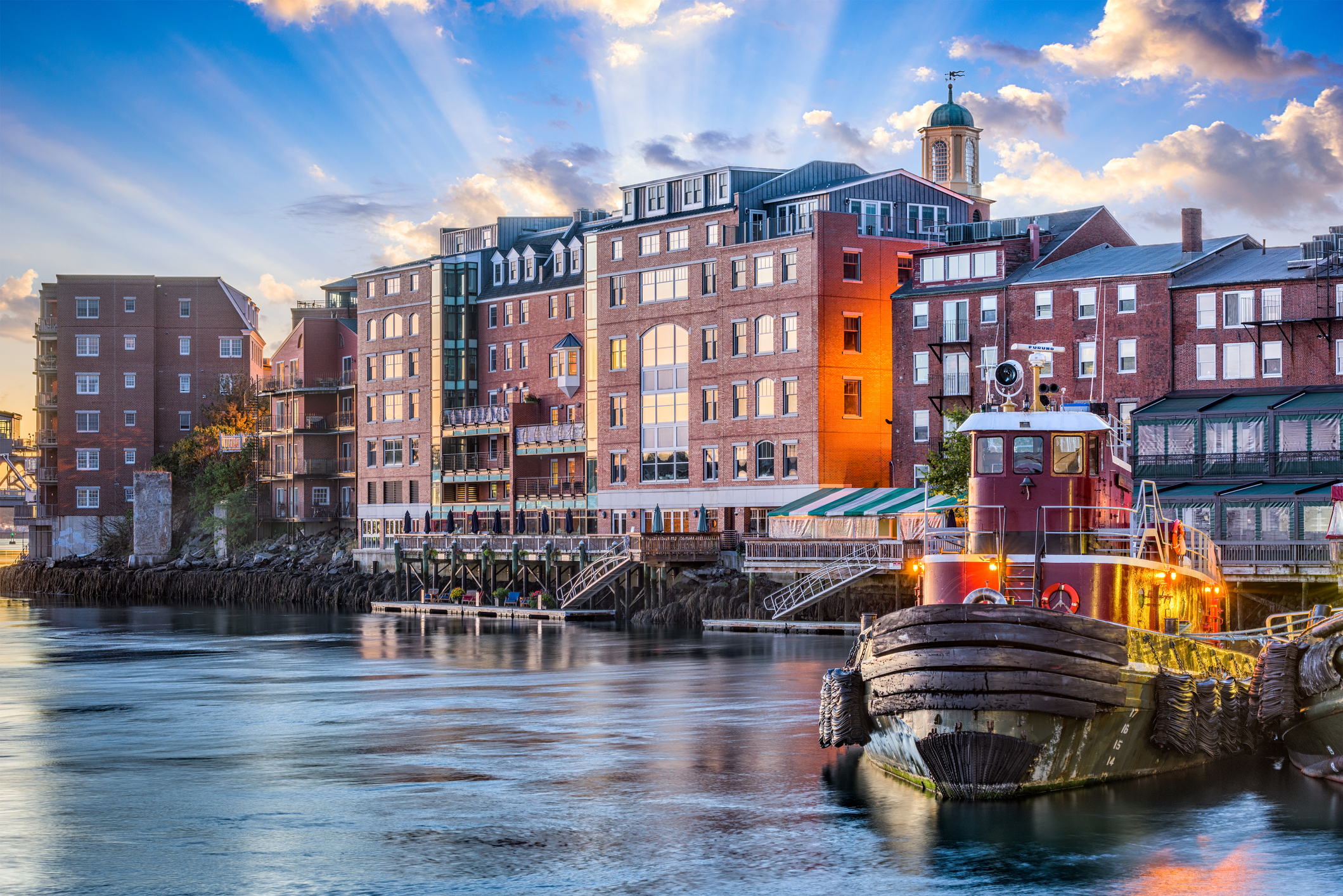 Meetings & Events
Make the quaint seacoast town of Portsmouth, NH your wedding destination of a lifetime. Portsmouth is the perfect backdrop for seaside weddings providing endless options for beaches, rocky coasts, boating, sightseeing, shopping, dining and nightlife.
Perched high above The Envio you will find Rooftop at The Envio, Portsmouth's newest restaurant and bar offering panoramic views of the Piscataqua River and the iconic bridges that cross it.
Rooftop is a casually sophisticated indoor/outdoor sanctuary offering a modern menu of locally sourced ingredients fresh from the farm and sea.
Dine on shareable plates and sip handcrafted cocktails while watching the tide of the river shift and the sun set in the distance. Savor a new vantage point to experience Portsmouth.